CMEC, GE cooperate in Mozambique's power project
(sinomach.com.cn)
2019-08-21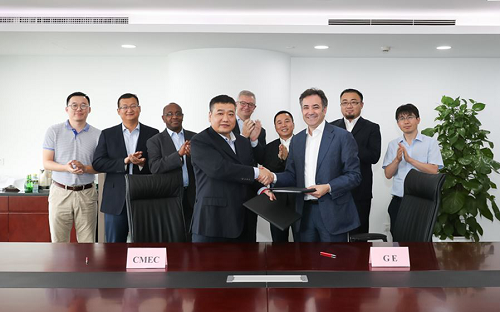 Representatives from CMEC and GE attend the signing ceremony for a cooperation agreement on a coal and electricity integration project in Mozambique on Aug 7. [Photo/cmec.com.cn]
China Machinery Engineering Co (CMEC), a subsidiary of Sinomach, signed a cooperation agreement with General Electric Company (GE) on an Ncondezi coal and electricity integration project in Mozambique on Aug 7.
The agreement will effectively promote implementation of the project and will strengthen the partnership between CMEC and GE in the energy field.
The two sides will combine their advantages in engineering, energy technology and capital markets, and work together to guarantee smooth progress.
The Ncondezi coal and electricity integration project is the first large-scale coal and electricity undertaking in Mozambique. It is jointly developed by CMEC, GE and Ncondezi Energy, a British power development company.
The project is expected to greatly improve the electric supply in the country and promote the development of gas and oil resources in northern areas.